If you want to be an expert data scientist you can learn all you need to with the best Udemy courses for Data Science - and we've got them right here...
​You're going to need a strong grounding in statistics, computer programming, machine learning, data visualisation and more, so it's going to take you at least 20 years before you can consider yourself to be experienced, proficient and an authority in data science.
It can be daunting, especially if you're just at the beginning.
You're going to have a lot of questions, including:
How do I get started?
What skills do I need in each of these subjects?
What is it like to be a data scientist?
More...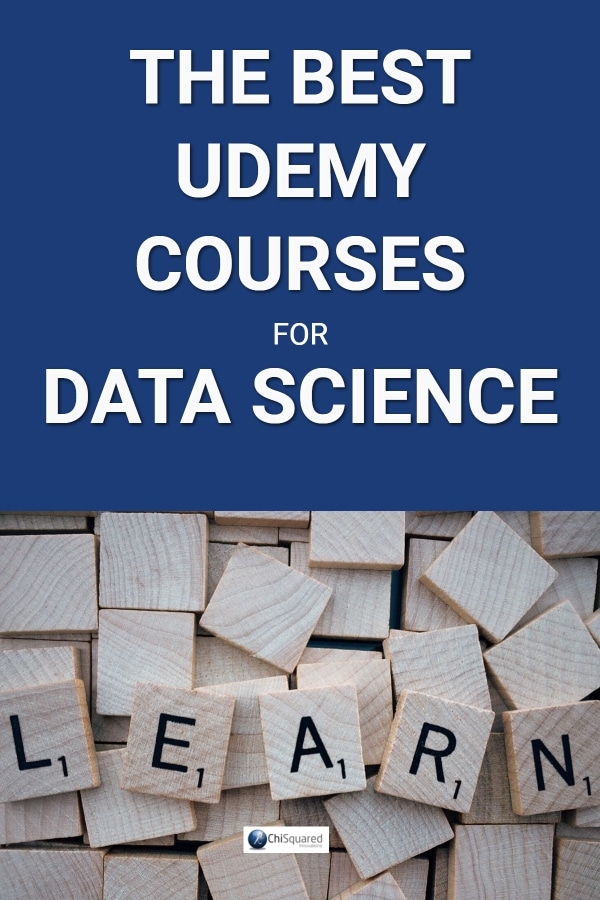 Pin it for later
Need to save this for later?
Pin it to your favourite board and you can get back to it when you're ready.
These are some of the questions I've been asked time and again over the past few years, so I've decided to link together some of the blog posts that I've written to answer these questions.
There are loads of video courses at Udemy dedicated to teaching each of these subjects, and all are led by people who really do know what they're doing.
There are 6 categories of video course that I recommend to get a good start. If you can get quite good at each of these then you'll be in a really good place:
General Data Science
Statistics
Python
R
Machine Learning
Data Visualisation
I've selected my top picks for the best Udemy courses in each of these categories, and while you would benefit from all of them, I suggest starting with one from each category.
Ready to get started? Then let's head to the first category where I introduce the Top Data Science Courses at Udemy.